CAA's newest podcast client is Podimo Podcast Translator. | Daily News Podcast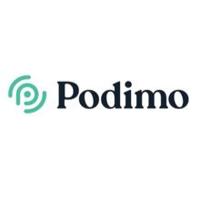 Podimo, the Copenhagen-based subscription service for podcasts and audio entertainment, has signed with the Creative Artists Agency (CAA) for representation. Podimo, which raised $78 million in a funding round in November to support content and market expansion, doubled its production of exclusive shows week-over-week in 2021.
CAA will work on behalf of Podimo to identify and create opportunities for the company's intellectual property, formats and audio stories to be told outside of the audio space, in addition to supporting the company in its business development strategy .
Podimo says it now hosts more than a thousand original series. Most are translations of other podcasts, and the company says its research shows that on average 93% of listeners prefer to listen to a podcast in their native language.
In November 2020, Podimo announced a strategic alliance with iHeartMedia to bring its podcasts to new international markets. The first podcast to be adapted was Forgotten: Women of Juárez about feminicide in Mexico's most dangerous city. It has been translated into Spanish, German and Danish. The company has also successfully launched local language translations of its own hit shows, including Mord i Nord (Murder in the North) and The Missing, in a variety of markets.
With a focus on local production and curation, Podimo offers over a thousand original and exclusive podcasts and audiobooks from around the world, with service available in Denmark, Germany, Spain, Norway and across Latin America through partnerships that also include Wondery, Paramount Network España and German audio platform FYEO.
Podimo also launched Podimo Kids, an independent channel with specific content for children aged 2 to 10, in Denmark, Germany and Spain.