Google Translation vs Apple Translation vs Microsoft Translation: Comparing Features, Accuracy and Integration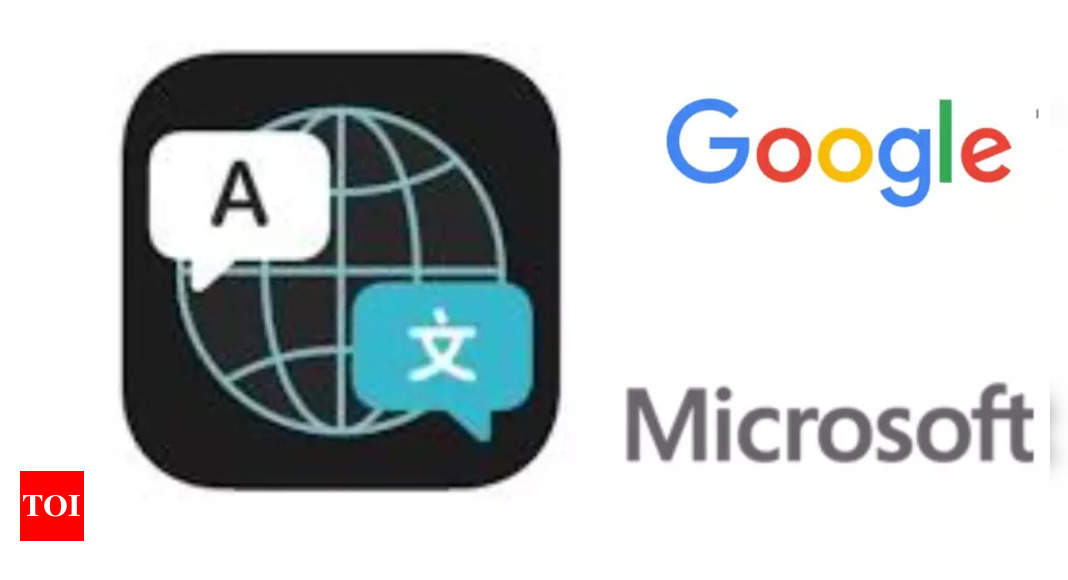 Every operating system or service, whether from Google, Microsoft or Apple, comes with its own version of the translation feature. Google has his Google TranslateMicrosoft has Microsoft Translator and Apple has his Apple Translator application.
All three are well integrated into the respective ecosystem. For example, Apple Translate works system-wide on iPhone and iPad, Google has integrated the translate function on Android, Google Search, Google Lens, ChromeOS, etc. Similarly, Microsoft has integrated the translation tool into Bing search, Windows 11, Edge browsers, Teams, etc.
While the basic task of these three translation services is the same – translating things into different languages. But, they are different in their own way. So, here we are comparing all three based on the features they offer, their integration, and their accuracy. Continue reading:
Features and integration
In terms of functionality, all three offer more or less similar options. However, there are some things that are offered and others that are not. For example, the Apple Translate app does not offer camera support, while the other two have a camera mode that allows users to simply click on an image and translate the text into the language of their choice. Google Translate takes it a step further by offering real-time translation using camera mode.
Other features common to these three apps include conversation translation, text translation, and read-aloud translated text.
Microsoft Translator's conversation mode also allows users to pair multiple devices and use the app to interact with people one-on-one or in larger groups.
Google is everywhere, and so is the Google Translate app. From translating a website to translating an email in Gmail, the Translate app can do it all. In addition to that, it is also integrated with Google Lens which allows users to capture text and translate it in real time.
Microsoft isn't far behind when it comes to features. The company has also integrated its translation service on Windows directly into the Start menu. Moreover, Edge browser also comes with built-in Microsoft Translator.
But the story does not end there. Microsoft recently added real-time translation support for its Teams app on mobile, where the app automatically translates voice into the desired language.
Platform support
Apple Translator is strictly limited to the Apple ecosystem and works on iPhone, iPad and Mac. On the other hand, the other Microsoft and Google are open with their service. For example, if you are an Apple user and use Chrome or Edge as your default web browser, you can use the translation tool from both companies.
As for platform support, Google and Microsoft offer a translation app for iOS and iPadOS with the Android operating system. But, Apple only has the translation app available on iPhone and iPad. There is no app for Mac. Google Translate doesn't have an app for Windows either, but it can be accessed through the web or on the Chrome browser.
Microsoft Translator, on the other hand, is available for Android, iOS, iPadOS, Windows, and the web.
Accuracy and language support
Apple fails again here. While Apple announced accuracy improvements and more language support. However, it has not yet arrived to users. At the moment, Apple's voice translation feature is not as accurate as the other two. It also does not offer regional language support.
Google Translator, on the other hand, is the best of the bunch. The voice recognition is impressively accurate and the translation speed is also fast. He even manages to understand voices with accents. Also, it supports a wide range of languages ​​including Hindi and regional languages.
Microsoft Translator is also good at recognizing voices, but not as fast as Google. However, it supports multiple languages ​​including regional languages.
FOLLOW US ON SOCIAL NETWORKS
FacebookTwitterinstagramKOO APPYOUTUBE