IoT Connectivity Enables Growth of Translation Services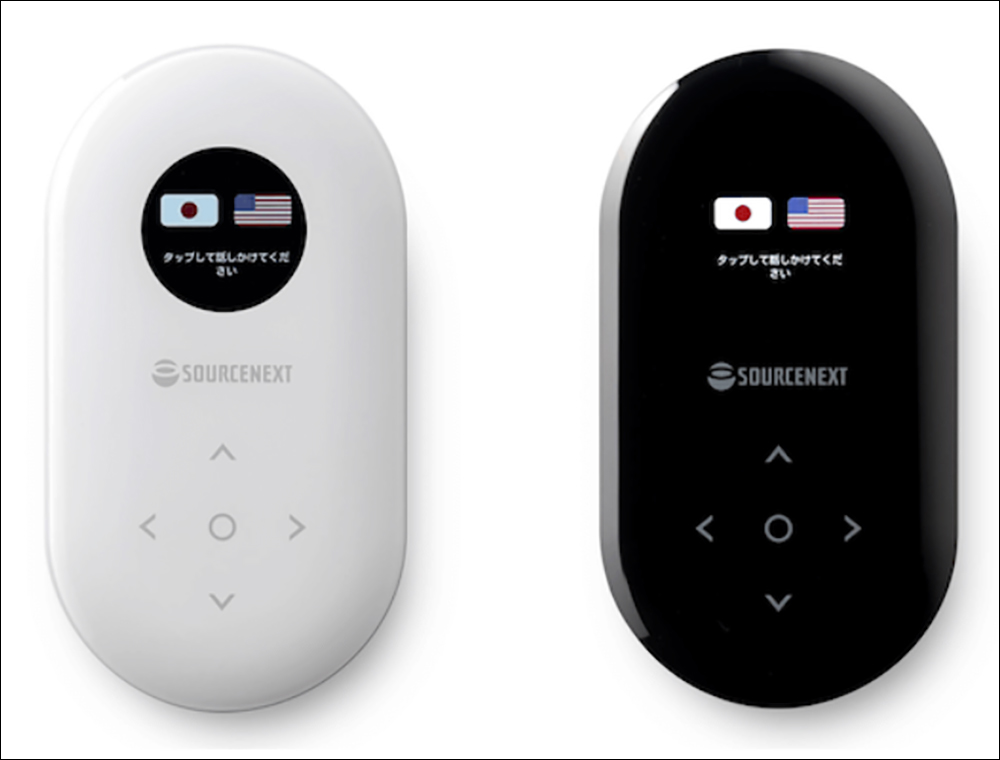 Pocketalk has completed half a billion translations and spun off from its parent company to deliver IoT-based services through a handheld device, leveraging Soracom connectivity.
March 15, 2022Communication breakdowns caused by language barriers can occur anywhere, from tourist gift shops to international ports of entry, business meetings or parent-teacher conferences. One solution is a consumer goods technology system that leverages wireless connectivity to bring content to users wherever they are. pocketalk expands its cloud-based language services offering for areas where there may not be Wi-Fi or other accessible connectivity.
Since the product's parent company launched in 2017, SourceNextthe Pocketalk device (released a year later) provides translation and interpretation services by leveraging the Internet of Things (IoT) company's global cellular network SoracomComment. The touchscreen device is about the same size as a smartphone, with an integrated processor, microphone and speaker. The Personal Translator uses Soracom's eSIM technology for wireless connectivity, to ensure that its products can access the cloud wherever they are used around the world. The device is sold in North America, Europe and Asia, as well as Latin America.
Typically, Pocketalk explains, the two-way translation device connects users to the most relevant translation services based on their location and language needs, using Soracom's network of providers. This ensures that whether someone is in an urban or rural setting, anywhere on the planet, they can potentially access the service. The device also comes with Bluetooth and Wi-Fi functionality, so users have a variety of connectivity method options. The translator can be connected to a smartphone via Bluetooth, for example.
Soracom offers IoT connectivity through cellular networks to connect different types of devices to the cloud, according to Kenta Yasukawa, the company's CTO and co-founder. Pocketalk leverages this service so the device can connect to SourceNext's own cloud-based translation engine, says Joe Miller, CEO of SourceNext.
Translation technology was first developed to provide international travelers with a way to communicate in foreign countries. Although there are a variety of translation services available online, Miller explains, the Pocketalk is designed to identify and provide the best translation service available for a specific location or language, without requiring the user to log into a Wi-Fi service or use their phone's cellular connectivity. Since the launch of the first product, SourceNext now offers its third iteration of services using the device and extends its services to written translations for web-based meetings.
Soracom offers connectivity for a variety of applications. "We grew our business very quickly," says Yasukawa. Last year, the company announced that three million devices were connected to the Soracom network, and that number has since grown despite the pandemic. "We have a wide variety of clients and different industries and verticals," he adds. Earlier this year, the company announced that four million devices were connected. Regarding Pocketalk, Miller says, "We really are the expression of consumer-facing connectivity. When you think about being connected, it's become so ubiquitous – it's something you can't see, but you must have it." Therein lies the strength of Pocketalk, he adds, as it can connect even when phones or other devices are not connected.
A user would first configure the device to translate from one language to another. For example, Americans traveling to Brazil might choose a translation between English and Portuguese. The device can be used in different ways. Hypothetical American travelers could speak into their device in English, for example, and replay the translation to their Brazilian listener. They could also capture the words spoken to them in Portuguese and then hear the translation read on their device. Additionally, the system can read text and provide written text in the user's language. The global network provides local breakout (LBO) to ensure the shortest possible route for data traffic.
The unit's software transfers speech to text, which is sent to the translation engine, which in turn translates the content into text in the second language. The engine then sends it back to the device, which transfers the words to speech. All of this usually happens within seconds. While the system was initially designed for travellers, COVID-19 has also brought other applications to the fore. As travel has been curtailed during quarantines and pandemic lockdowns, the company has marketed the Pocketalk to other users, such as first responders.
Police departments use the device to communicate with those who don't speak their language. The system can thus ensure that agents can interact with people, regardless of the language they speak. The system can also help healthcare providers interact with those who need help, as well as their families.
Some hospitals use the Pocketalk to interact with patients so that care is not delayed until an interpreter can be found. Questions such as "What are your symptoms?" and "Are you in pain?" and "What medications did you take?" could be answered quickly with the device. According to Miller, global companies are using technology to allow staff members to speak with colleagues or customers in real time, wherever they are in the world and whatever language they speak.
Additionally, Pocketalk is being adopted by schools to allow teachers and administrators to communicate with parents of students who do not speak the local language. In fact, the technology is currently being used by the New York City Department of Education for translation devices. The company also sells its solution in the logistics and supply chain sector, to help drivers and other workers interact with officials in places such as foreign ports or reception areas.
At manufacturing sites, the device is used to help consumer goods companies and other businesses interact with employees who may not be fluent in English. Communicating safety issues can be critical, Miller says. Something as simple as employees protecting their hair by tying it up, he notes, can potentially prevent those workers from getting their hair tangled in moving parts. "The key to making this all work is ubiquitous connectivity," he says.
SourceNext captures location data about every access event in which language information is requested, and this data provides the business with analytics to help it understand the dynamics of how and where devices connect to the network. The company uses this data to fine-tune the translation engines, making sure they're updated with new words and voices are correct, with proper accents and inflections for a specific area. The system relies on seven to ten separate translation engines and automatically connects users to the best translation engine for their specific language and region.
Soracom's provider network includes some local carriers, Yasukawa said, adding, "We have the ability to provide a new SIM profile over the air when using a local carrier network in case the coverages of the underlying network operators would be insufficient". Soracom supports multiple network operators so Pocketalk can switch between networks when backup connectivity is needed.
Pocketalk users have done more than half a billion translations to date, reports Yasukawa. More recently, the service added features allowing translation without the portable translator. This includes an app for smartphones, as well as a captioning service for digital meetings. A Pocketalk console should be available later this spring, the company says.