Review: 'Conversations with Friends' gets lost in translation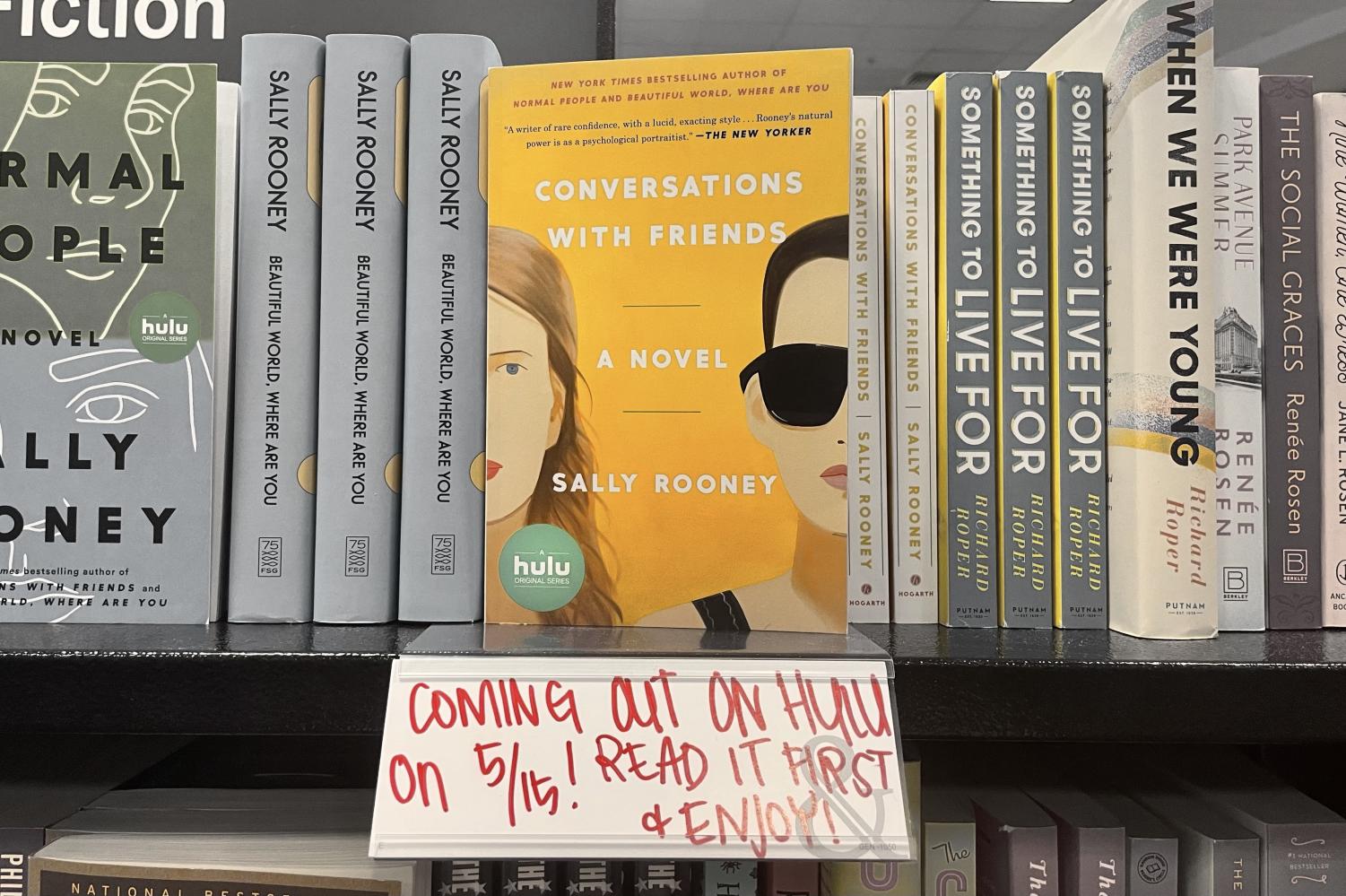 Sally Rooney's first novel of 2017 – and arguably her best – "Conversations with friendsgets the limited-series treatment in Hulu's adaptation, which premiered on the platform May 15.
"Conversations with Friends" follows Frances (Alison Oliver) and her ex-girlfriend turned argumentative best friend Bobbi (Sasha Lane) through their time as students at Trinity College Dublin. The duo perform poetry that catches the eye of an older couple, famed writer Melissa (Jemima Kirke) and her semi-famous actor husband Nick (Joe Alwyn), a man of few words – sometimes with an Irish accent , mostly British – but lots of free sex scenes.
The four begin a series of complicated affairs. Melissa and Bobbi flirt, kiss and lay on their knees, but Frances and Nick begin a secret emotional entanglement that leaves the youngest of the couple struggling with her confidence. True to any Rooney story, "Conversations with Friends" explores the complications between sexuality, age, power, mental health and class, all wrapped in a quintessentially Irish Catholic arc. And while those dynamics are certainly present in the adaptation — be prepared for more than a few opaque lines about the capitalism of Frances, Bobbi, and their Trinity peers — the series rushes Frances into her scenes with Nick, all set to highlights. cinematic dreamers who seem to forget the imbalance of their relationship.
Led by directors Lenny Abrahamson, who directed the first limited series adaptation of Rooney and the pop culture sensation"normal peoplein 2020, and Leanne Welham, it's hard for "Conversations with Friends" to escape the shadow of its film-to-screen predecessor. For his second verse adaptation of Rooney, Abrahamson appears to have reused the pattern that worked for his first: muted colors, sharp breaks between disjointed scenes that echo the brevity of Rooney's prose, heavy breathing type ASMR between all the other lines of dialogue and a torturously stretched narrative over several episodes.
At 12 episodes — for a relatively short novel that spans a summer and a few scattered weeks in the fall — the nearly six-hour runtime is where "Conversations with Friends" begins to stumble. While this length suited "Normal People," which follows its protagonists and their many unhappy relationships in high school and college, "Conversations with Friends" is a very powerful affair story that runs to its anxious ending. . For Rooney, a sadly sterile and sparse writer, "Conversations with Friends" is perhaps his most unchecked and emotionally obvious narrative – Frances is a Grade A disaster, Bobbi is a hothead and everyone world is depressed. But the careful pacing through the adaptation's 12 episodes loses some of the dizzying anxiety that should come naturally with Frances and Nick's doomed case.
Yet audiences can look to Oliver and find the Frances of the novel – and all of her hang-ups and turmoil – personified. A newcomer to the screen herself, Oliver delivers a standout performance amongst a cast of returning movie stars and their inner portrayals of the Dublin-based artists. His Frances is a fish out of water, bumping into, more than brushing against, the shoulders of Melissa, Nick and their circle of friends all a decade and a tax bracket above the young poet. Just 21 and in desperate need of a dictionary she could peruse to express her thoughts, Frances swings wildly between frenetic and repressed, with enough youth and quiet vigor from Oliver to make her stage partner Alwyn feel loan for the retirement home.
"Conversations with Friends" cements the cinematic language of a Sally Rooney story. Where his novels share infamously divisive cues (think, no quotes) in which the reader is drawn into a very dark and vaguely socialist story, Abrahamson's adaptations share their salacious performance-driven storytelling. Rooney fans will find something – or someone – to love in this latest adaptation of his work, and skeptics will battle it out to acquire a taste.