TV Translator Board looks to the future; Norm Jaussi announces his retirement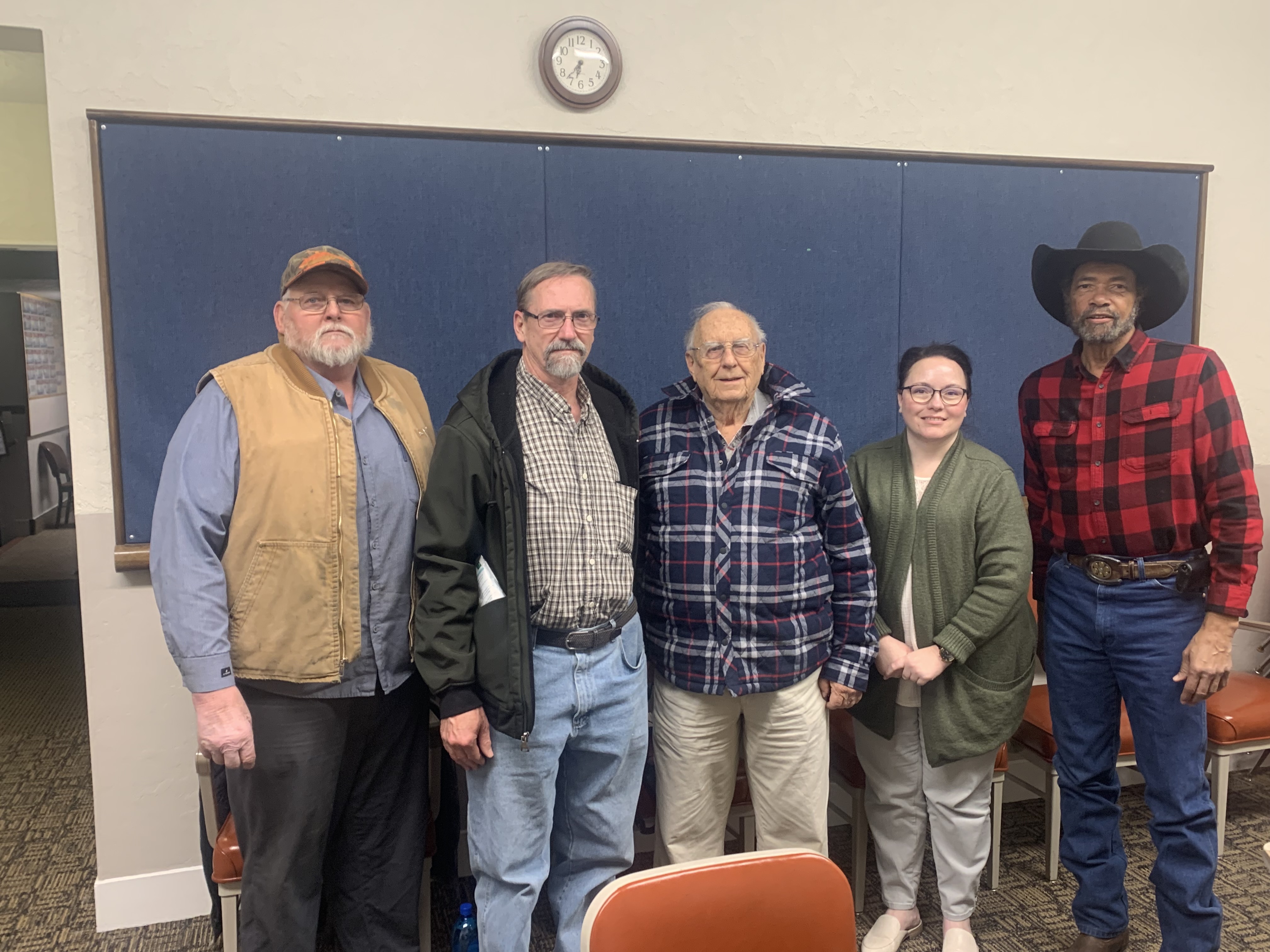 Last Thursday's meeting of TV Translator's board marked both the end of one era and the beginning of another. Norman Jaussi, a longtime Translator Board member, lawyer, technical magician and spokesperson, has announced that he is officially retiring. After four and a half decades of close involvement in the broadcast space above the valley, Norm is finally ready to hand over the reins to the new board, along with treasurer Rebecca Blaisdell and expertise technique of his son William.
"Now listen, this guy is irreplaceable. The amount of skill and knowledge he and his son possess is nothing short of amazing – which is why we are glad William is sticking around," said newly elected Translator Council Chairman Harry Sherman. "I feel like we have a great group of people here, and we're going to keep going and make these guys proud. But I have to say again, these guys have really been something else all these years.
As Jaussi explains, there was no broadcast TV in Malad in the mid-1970s. "You could get a few snowy Utah channels. We — this is Marvin Hess and I — were asked by the commissioners at the time to consider bringing television into the valley. Good signals with clear channels. At the time, I was the only one in the county with an active FCC license. With very little money, Marvin and I hiked all the mountain peaks in the area trying to find a signal from the Idaho Falls. Eventually we found one on the east mountain above Cherry Creek, and that's where we finally started channels 3 and 8."
After wrangling with state and federal bureaucracy, the first obvious issue was a lease on the property to install the equipment. "Our big problem was that we had no money, of course. We were able to get a lease on the property for ten years. And Marvin and I donated our time and labor on the thing, and a bunch of other people donated supplies and equipment. Utah Power and Light sold and installed the antennas to us, and we got off to a good start.
Over the years, Jaussi and others had to perform extreme feats of engineering, such as finding a way to bring the signals of certain broadcasts into the Valley using rebroadcast antennas. In order to bring some channels to Malad, for example, a repeater had to be built in a field in Holbrook, broadcast to the top of the divide and then down the valley. Beyond that, replacement supplies for existing equipment are constantly in short supply. Many aftermarket parts are no longer manufactured or incur high custom manufacturing costs. The production plants for much of the equipment infrastructure are now owned by foreign companies, which means that spare parts often had to be purchased on the secondary market or custom-made at a much higher cost. . In addition to physical barriers, regulations related to media communications change frequently, requiring constant engagement with federal regulators. "We're so glad we had Norm here to mess with the Feds," laughed Harry Sherman.
Initially, owners had to pay $10 a year to subscribe to TV shows in the valley. In 2022, the fee only increased to $30 per year. Over the years the range of channels has grown considerably from two channels to 54. The changes needed in equipment and support services to switch frequencies to different ranges have been a constant concern of the board. Another major event was the shift to digital broadcast signals in the 2000s, which required the re-engineering of almost every element of the broadcast setup. "We had to take all the equipment and basically rebuild it. We still use a lot of it," Jaussi said.
Cable and streaming services take up much of the home media real estate of 21st century homes, but over-the-air television still plays a vital role, especially in smaller communities. Streaming services, for example, rarely carry local news or event coverage. "Digital TV is always better than cable signals," Jaussi said. "It's uncompressed and looks great."
Locating local TV offerings on most modern TVs can be accomplished by changing the "Input" setting to "TV" and "Search Channels". Many TVs have antennas built in, but small live broadcast antennas can also be purchased for around $20 at most big box stores. Currently, 54 channels are available through local translators, including local network channels (ABC, CBS, NBC, Fox) and public broadcasting channels, as well as a range of channels such as MeTV (featuring TV shows classics), Grit (focused on westerns), Buzzr (with game show reruns) and many more. The live setup may also be the most reliable way to ensure a signal for major sporting events, such as the upcoming Super Bowl and the Winter Olympics.
Although the council itself is not responsible for repairing and adjusting TV signals to individual homes, it is a vital part of ensuring live broadcasts reach Malad in the first place. The board has a long and storied history, and Sherman intends to ensure that free television is available to everyone in the valley in the future. "We think we're in a place – with all this great knowledge from those like Norm who have come before, and people like Becky and William who are sticking around – to move forward into a good place. We can certainly do what we need to get things done optimally. The current board includes Harry Sherman, Mike Asay, Larry Nalder, Doyle Waldron and Randy Thomas.